AV Answers Video Lessons: Soundboards, Audio + Inputs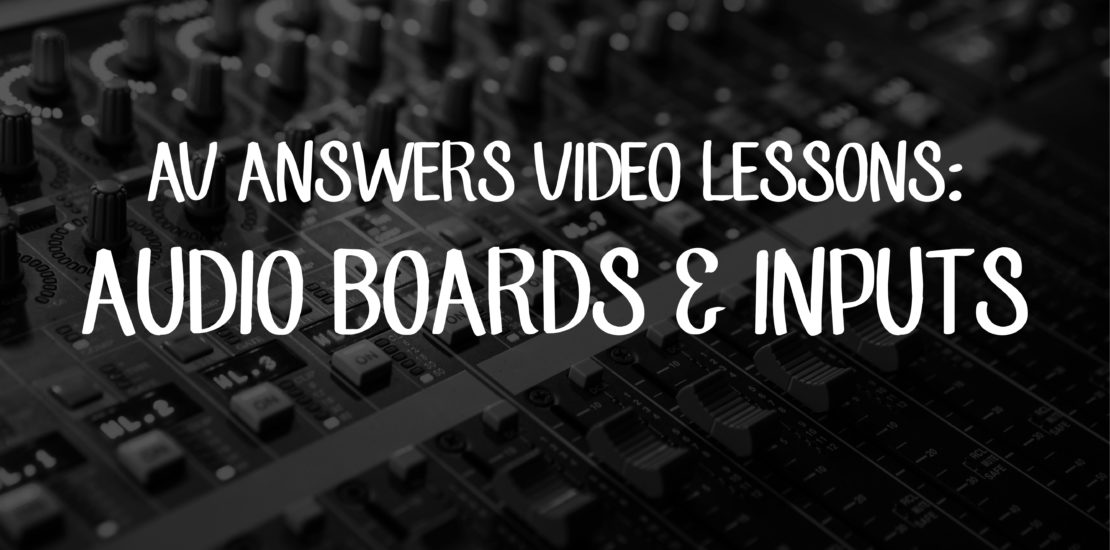 You know that enormous, confusing boards that have about a million different buttons, knobs and switches? Despite appearing to be the control deck for Star Trek's USS Voyager, soundboards are a critical element to the success of a mid- to large-scale show. 

In this edition of AV Answers, AlterEgo's own Brian Burkhart breaks down how they work, why the matter and what you can do to save money on your event's audio needs.
What is AV Answers and Why Does It Matter?
Let's face it: we'd have a tough time finding an event planner or meeting professional that would list "managing AV services" as  their favorite part of their job. At its worst, AV is confusing, complex and… well, boring. But it doesn't have to be! Great audio visual is the backbone of an awesome corporate event, and truly a make-or-break element when it comes to any successful meeting.
Yet, most meeting professionals will admit that they only have a cursory knowledge of what really goes into their events' AV production… and for many shady AV companies, that's exactly what they want. After all, it's easier to rip off unsuspecting event planners when they can hide behind complex and confusing technical jargon (especially in their proposals). But at AlterEgo AV, that's not what we're about… and we're going to let you in on a little secret: audio visual shouldn't be mysterious. Behind all of those weird acronyms and bizarre phrases are some pretty simple concepts that are the real difference between eh and awesome AV.
Ready to become the event professional that every shady AV company will fear? Presenting AV Answers, a series that breaks down the most mission-critical elements every meeting professional should know when it comes to their AV services. And remember, if you've got questions… we've got answers! Add a comment, shoot us an email or set up a call with us to talk AV, AlterEgo and total transformation.
Got questions? We've got answers (for just about everything). Set up a call with us to get started!