6 Essentials for Quality on a Tight Budget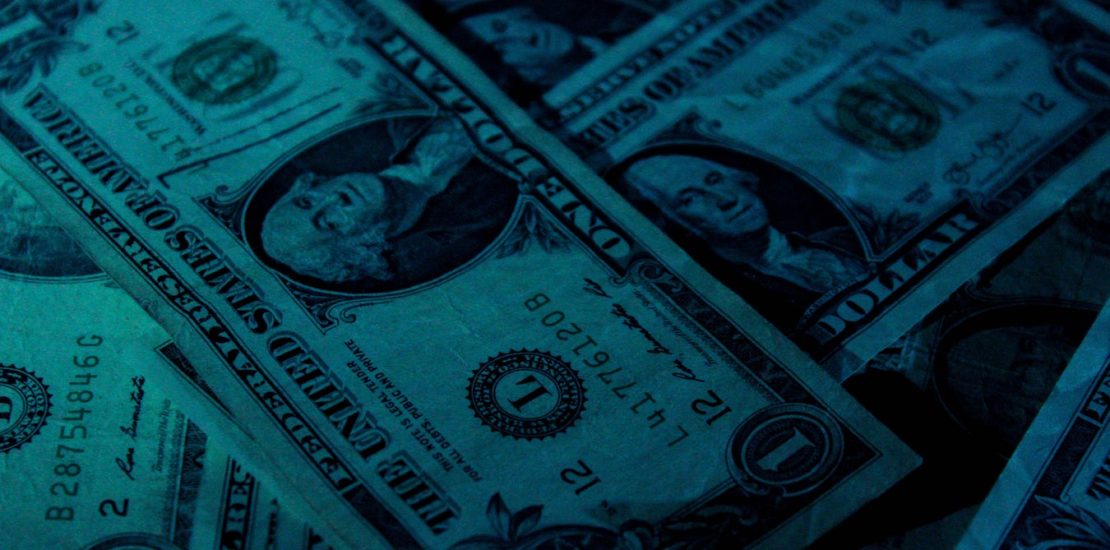 Let's face it. Sometimes your goals for an event are curtailed by your budget. Event and meeting planning is a complicated job made all the more difficult by having to stay within a rigid dollar amount that sometimes doesn't feel realistic for the expectations being set.
We've seen it plenty of times before: meeting planners trying to stay positive about an upcoming event's quality despite their sincere concerns about the Almighty Dollar. Thankfully, rather than singularly lobbing off major elements of an event, shaving off a few dollars here are there can make all the difference. Take it from us: those dollars add up!
We believe that scale is a two-way street, and there's no reason you can't get a great event experience on a tighter budget. When it comes to AV,
These are great because they are as neutral as it gets, and you can easily apply simple-to-make-and-apply vinyl stickers to quickly brand each item. At the end of the event, simply peel those stickers away and return those rentals in their original shape!we've got some of our own hacks for keeping an event out of the red without sacrificing quality. How do we do it? Here are some of our favorite cost saving hacks!
---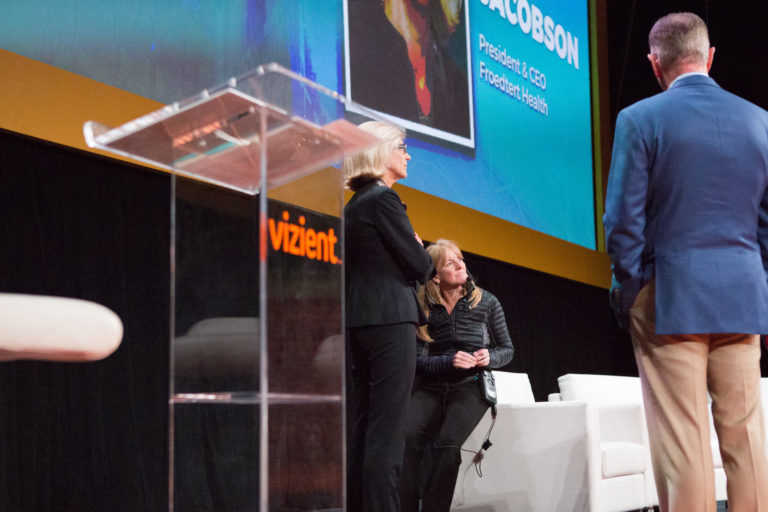 Rent a plexiglass lectern and apply vinyl stickers to cheaply brand stage furniture.
You probably won't be in a position to brand every element of your room, so focus on the important stuff: namely, the stuff on the stage! Rather than using a lectern or chairs that are branded with a hotel or venue's logo, instead rent clear plexiglass chairs and a lectern.
Check your service rental fee timeframes.
How many days are you being charged for hotel or venue fees like power and internet? We're willing to bet you've got a hunch that you're only paying for the days of your event, but that might not be the case.
We always check the date ranges for these kinds of fees, since we very often find that they include set up days, too! You shouldn't be paying for days you aren't using, so make a note to triple-check these charges.
Carefully check furniture and equipment rental.
Here's a big one we see a lot – equipment rental timeframes! Let's say you'll be using equipment for two hours one evening, and then another two hours the following morning. Many event planners would request rental for two full days.
Our advice? Ask for a single day rental or 1.5 days, rather than the full two. While companies or venues might simply default to a two-day rental, make this an important negotiation factor to shave a few extra dollars off of your overall cost.
Keep an eye on the clock to avoid overtime and double rates.
As much as we'd like to have the hard work of load in, setup and tear-down completed by a team of robots, the technology simply hasn't caught up quite yet. Living, breathing human beings will be wholly responsible for these stages as well as rehearsals and showtime.
That means overtime and double rates for that time is often applicable (after all, your crew need to eat and rest!). Scheduling is key – try to keep days to an 8 to 10 hour maximum to avoid these types of overages.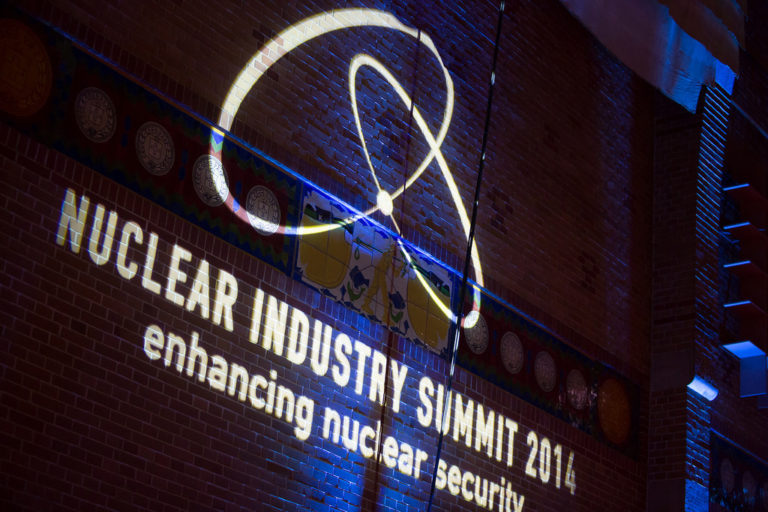 Use gobos instead of custom signage.
You want your event to look clean, professional and on-brand. That means you'll likely want to include your company logos and colors in as much of the scenic design as possible. But custom scenic can get expensive, so how do you keep the cost to a minimum?
Easy. If you're on a tight scenic budget, things like metal 'gobos' (which can be placed over stationary or moving lights and project a logo) are a great way to brand your space without spending money on custom-printed signs.
Take advantage of up-lights on grey drape for easy and effective scenic.
Want to brand a room without spending a fortune on custom scenic? One big part of branding a room comes down to color scheme, since we can't name a single hotel ballroom in the world that has the perfect color scheme for every company that comes through.
A cheap and easy workaround? Grey drape line with up-lights in your brand's colors. Grey drape does a great job of accepting just about any color shown onto it, and has the added bonus of shielding unsightly equipment from an audience's view.
---
Got questions about upgrading your next event on a tight budget? We've got answers! Set up a call with us to get started.